11 Aug 2019
The BMW 2 Series Gran Coupe Enters Final Testing Phase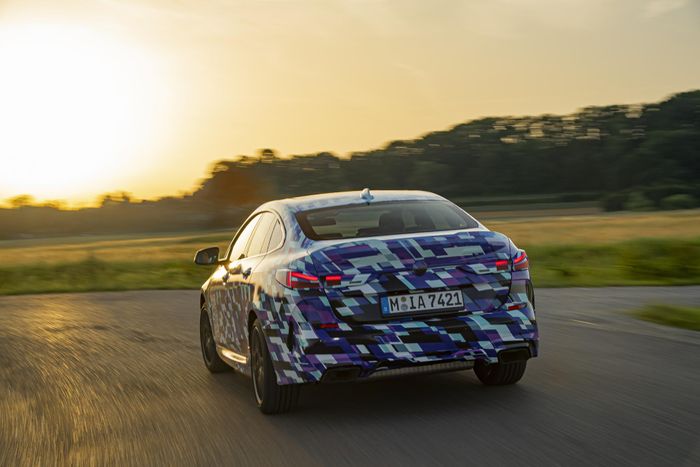 The first ever BMW 2 Series Gran Coupe is getting its last few licks of polish, and can be seen sporting some odd livery as it drives around Munich. As if the multi-layered camouflage pattern was not enough, there is also a large QR code on the front doors. When scanned, the code directs to an official web page promoting the car, which will tide visitors over with bulletins and a drip-feed of information leading up to the 2 Series Gran Coupe's world premiere at the Los Angeles Auto Show in November 2019.
The BMW 2 Series Gran Coupe is an offshoot of BMW's classical sedan format, packing the expected front-wheel-drive architecture and an array of technological features that it shares with the recently unveiled BMW 1 Series.
In addition to its innovative control/operation and connectivity tech, the 2 Series is also fitted with the most powerful four-cylinder engine in the BMW Group line-up, producing 225kW and coming as standard with the newly developed mechanical Torsen limited-slip differential which creates a locking effect between the front wheels, giving the car a sporty edge.
The BMW 2 Series Gran Coupe is aimed at urban customers, and is considered a global offering and a great addition to the model line-up in markets where sedans are popular. The 2 Series' worldwide market launch will kick off in Spring 2020.