14 Jul 2019
A Look at the Electrically Powered MINI Cooper SE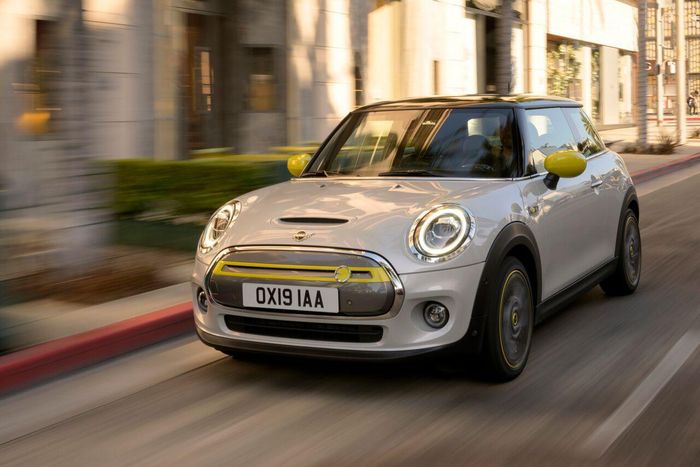 While MINI as a brand has made a name for itself based on its agile, premium small cars, they have now applied that agility to a more sustainable mindset with the new electrically-powered MINI Cooper SE.
Modelled after the conventionally powered MINI three-door, the MINI Cooper SE is the brand's first solely electrically powered model, that combines that distinct MINI feel with emissions-free driving. The MINI Cooper SE is equipped with a 135 kW/184 HP electric motor and a front-wheel drive, with the wheel slip limiting to give the car that distinct go-kart feel. The motor can go from zero to 60 km/h in 3.9 seconds, and zero to 100 km/h in 7.3 seconds.
The high-voltage battery in the MINI Cooper SE is located deep within the vehicle floor to make sure the luggage compartment isn't in any way lacking space when compared to its conventionally-powered counterpart, while also preserving the brand's 60-year-old commitment to maximising interior space within a minimal surface area.
The charge connection is located above the right-hand rear wheel, right where the fuel filler neck would be in a conventionally powered mini, and can be charged with a household socket, wallbox, or public charging stations with fast direct-current charging possible at up to 50 kW.
In terms of its design, the MINI Cooper SE is virtually identical to the MINI Three-Door with the visual design, space, and interior ambience being a straight match. However, switching out the combustion engine for a smaller and lighter electrical motor noticeably lowers the vehicle's centre of gravity, making it much easier to control, say, around corners at high speeds.
Recuperation can also be configured at two levels, to allow drivers to tailor the drive to their personal style and preference. The only measurable difference between the two models is that the MINI Cooper SE's body is positioned approximately 18 millimetres higher than its counterpart, to ensure proper ground clearance for the battery, which is installed on the vehicle floor.