08 Aug 2019
McLaren GT Brings New Rules of Modern Grand Touring in Dubai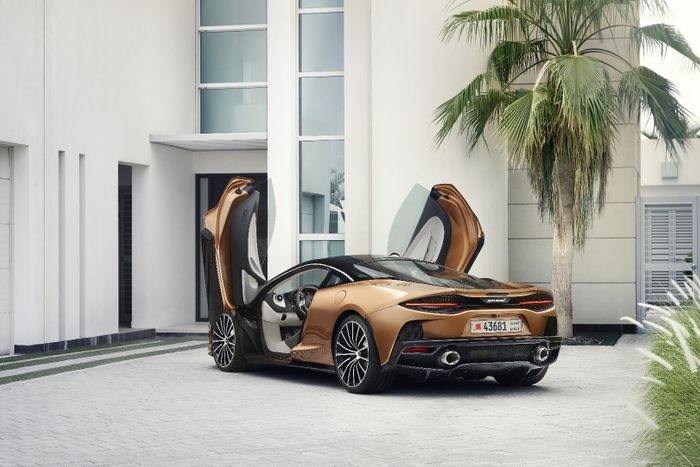 British manufacturer McLaren Automotive showcased its latest McLaren GT model at an exclusive preview event in Dubai, giving Middle Eastern enthusiasts insight into the latest model ahead of its GCC market launch. With this new model, McLaren promises competition-level performance and continent-crossing capability in a lighter, faster, more engaging form.
The new McLaren GT packs a 4.0-litre twin-turbo V8 engine, providing supercar performance. In its lightest specification, the new GT weighs only 1,530 kg which generates an acceleration of only 3.2 seconds from 0-100km/h and a top speed of 326km/h.
The interior features Nappa leather and Alcantara, as well as bespoke seats designed for comfort over long distances. It also features a top-of-the-line McLaren infotainment system, as well as hidden-until-lit ambient lighting and machined aluminium switches and controls.
"We are thrilled to showcase the new, superlight McLaren GT to our brand enthusiasts in Dubai," said Brett Soso, Managing Director of Middle East, Africa, and Latin America for McLaren Automotive. "We are already seeing strong interest in this new model and I am confident that this beautiful yet functional car will attract a new type of discerning customers in the Middle East region."
The new McLaren GT will retail in the UAE starting AED 875,000 with first market deliveries scheduled for early 2020. More details on
McLaren's official website.