08 Aug 2019
Jaguar Wants to Redefine What It Means to Be a Car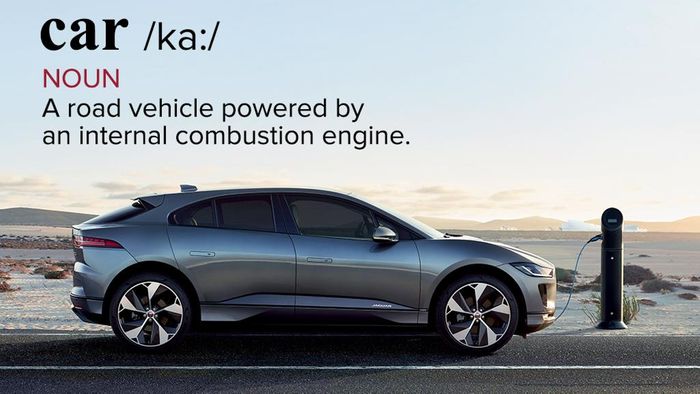 The Jaguar I-PACE, the all-electric performance SUV has been named the 2019 World Car of the Year and European Car of the Year but as it turns out, zero-emission vehicles aren't technically 'cars,' according to the standard definition of the word.
The Oxford English Dictionary defines a car as 'A road vehicle powered by a motor (usually an internal combustion engine) designed to carry a driver and a small number of passengers, and usually having two front and two rear wheels, esp. For private, commercial, or leisure use.' The current definition on oxforddictionaries.com, which is a collection of online dictionaries produced by Oxford University Press, is 'A road vehicle, typically with four wheels, powered by an internal combustion engine and able to carry a small number of people.'
In light of this, Jaguar has submitted a formal application to the Oxford English Dictionary and OxfordDictionaries.com, asking them to update the definition to include electric vehicles and other powertrains.
"It's surprising to see that the definition of the car is a little outdated," said David Browne, head of Jaguar Land Rover's naming committee. "We are therefore inviting the Oxford English Dictionary and the Oxford Dictionaries to update its online classification to reflect the shift from traditional internal combustion engines towards more sustainable powertrains."
Jaguar is also encouraging people to pitch in their suggestions for how the word 'car' should be defined. You can contact them on Twitter, Facebook, and Instagram with your thoughts using the #RedefineTheCar hashtag.