18 Sep 2019
Hyundai Unveils New 45 EV Concept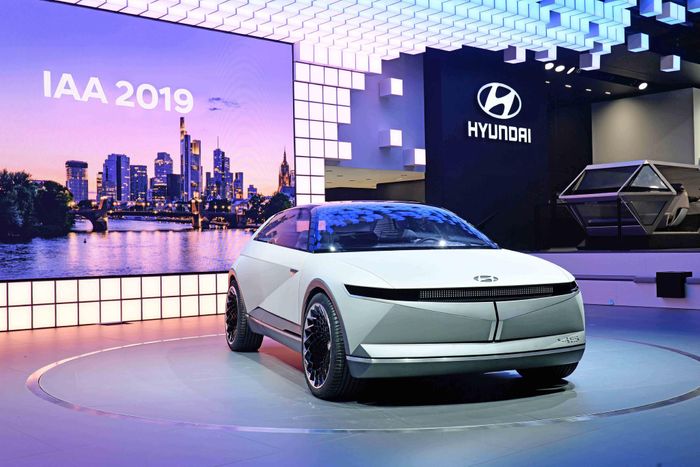 Hyundai revealed the new 45 EV Concept, an electric vehicle concept, at the International Motor Show (IAA) 2019 in Frankfurt. The 45 is meant to be a harbinger for a new era of Hyundai's automotive design; one that's focused on electrification, autonomous technologies, and intelligent design.
The 45's exterior draws clear inspiration from the 1974 Pony Coupe Concept, the car that first established Hyundai's design ethos, while its name itself is simply a reference to the 45-degree angles at the front and rear, which give the car a diamond-shaped silhouette. The concept eschews complexity in favour of clean and sharp lines, incorporating Hyundai's 'Sensuous Sportiness' design language.
"As an icon of Hyundai, the 45 clearly reveals how Hyundai heads towards the future through heritage," said SangYup Lee, Senior Vice President and the Head of Hyundai Design Center. "Hyundai wants to present our vision on how we want to reshape people's in-car lifestyle in the era of electrification and autonomous driving."
The batteries in the fully-electric 45 are set throughout the car's 'skateboard floor', allowing it to have a spacious interior. Clean lines, ergonomically placed controls, and high-end electronics enhance the feeling of space while reinforcing the minimalism of the 45's overall design.