16 Sep 2019
Dodge Unleashes its 'Muscle Experience' for Motorsport Enthusiasts in Dubai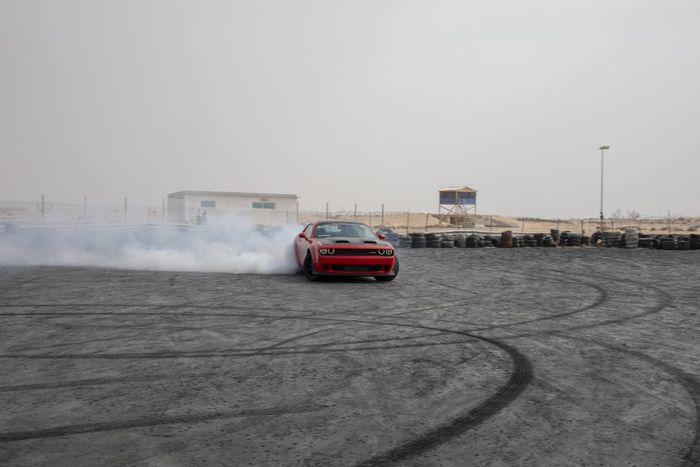 Dodge has unleashed an all-new heart-pounding motoring experience in Dubai, for adrenaline junkies to get hands-on with Dodge vehicles and experience their full power in a controlled environment. The experience is built on three unique sections feature the Dodge Charger R/T Scat Pack and the Dodge Challenger SRT Hellcat Widebody.
Participants can choose from two drifting experiences, available for booking internationally so that both residents and tourists get in on the action. The Charger Drift Taxi is a ride for the whole family where experienced professional drift drivers will take guests on drift laps around the Dubai Autodrome, including sideways slides and the rollercoaster effect. The Challenger Drift Experience is largely the same but faster and more aggressive.
Motoring enthusiasts who attend can also sign up for the Dodge Master Class where, under the guidance of professional Dodge instructors, they will learn advanced driving techniques and become a Dodge Certified Driver.
"Motorsport and drift-racing continue to grow in popularity in this region," said Jeff Ellsworth, Head of Brand at Dodge Middle East. "The Dodge Muscle Experience ensures that our customers are able to use their cars for what they were built for in a safe and fun environment."