15 Sep 2019
BMW Concept 4 Unveiled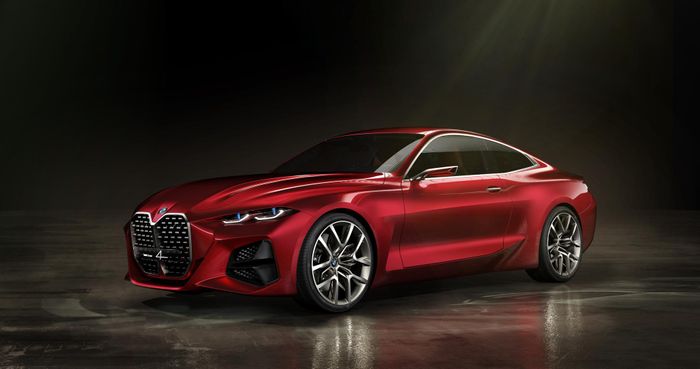 Revealed at the 68th IAA Cars show in Frankfurt, the BMW Concept 4 is the latest addition to their lineup, a new variation of the classic BMW design ethos that represents the magic of coupe driving at its most exciting.
The front of the BMW Concept 4 features a distinctive kidney grille that immediately catches the eye. The vertically oriented grille fits seamlessly within the proportions of the car while also being derivative of BMW's past. Its design immediately serves as a callback to the BMW 328 or the BMW 3.0 CSi. The other immediately eye-catching aspect of the front end are the slim and focused twin headlights that work in tandem with the grille to give the car a strong visual identity. This is all held together by a sharply contoured bonnet.
The BMW Concept 4's body features a slender glasshouse with a narrow window aperture and a long, sweeping roofline that flows smoothly into the boot lid. A horizontal main line between the bulging rear wheel arches replaces the traditional contour line, running relatively low along the side of the car to create a low centre of gravity. The rear of the BMW Concept 4 also sits pretty low, with vertical air outlets framing the lower section and emphasising the car's broad build. The LED rear lights consist of a single fibre-optic.
"The BMW Concept 4 embodies the aesthetic essence of the BMW brand," says Adrian van Hooydonk, Senior Vice President, BMW Group Design. "It combines perfect proportions with a clear and precise design."