08 Aug 2019
2020 Porsche Carrera Joins 911 Lineup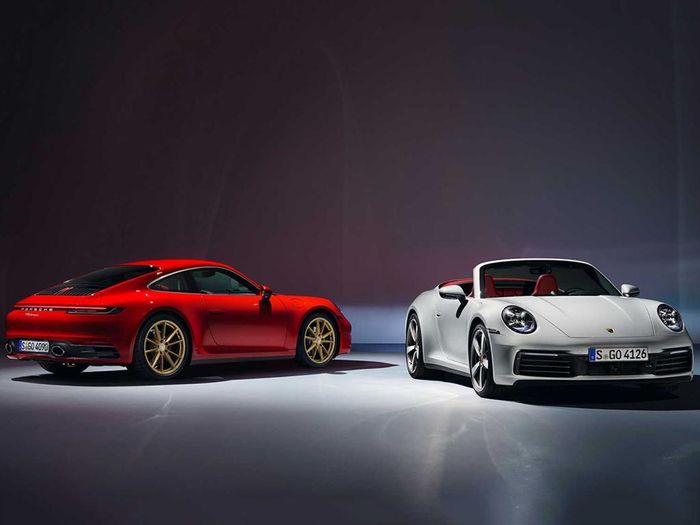 After officially kicking off the 8th generation or Porsche with the 2020 Carrera S, the German brand has now finally lifted the wraps on the 911 Carrera Coupe and Convertible, with the new entry-level model being powered by a 3.0-litre twin-turbo flat-six engine. The 911 Carrera Coupe accelerates from 0 to 100 kph in just over four seconds, while the convertible does the same in a little over 4.2 seconds.
Under the hood, the 911 Carrera packs some genuinely impressive tech. It comes with Porsche Active Suspension Management adaptive dampers, which offer both Normal and Sport modes. The brakes also have a 'Wet Mode' which detects wet roads and adjusts the ABS and Traction Control systems for the best performance. Owners can also choose the Porsche Ceramic Composite Brakes as well as either 20 or 21-inch wheels.
Deliveries on the Porsche 911 Carrera Coupe and Convertible are scheduled to start from January 2020. Official UAE/GCC pricing is yet to be announced.